# Freshsales Contacts Migration
# Freshsales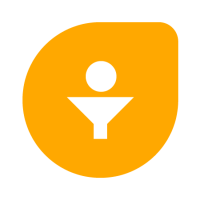 Freshsales is a customer relationship management software by Freshworks that makes it easy for businesses of all sizes to attract, manage, close, and nurture their leads. With a highly intuitive UI and a powerful feature set including built-in phone and email, AI-based lead scoring, visual deal pipeline, intelligent workflow automations, and customisable visual reports and dashboards, it gives businesses everything they need to manage their sales without having to juggle multiple tools.
# Migrate using SyncPenguin
Use SyncPenguin to migrate Freshsales Contacts or other records to or from any other business app.
SyncPenguin is a simple yet very powerful and highly customizable platform for data synchronization, migration and enrichment. Check out the list of our existing connectors or request a custom one to be built by us for free! Any aspect of migration can be customized to meet your business requirements, including field mappings and data dependencies.
# Contact us
In case you have any questions, or if you'd like to request a custom migration to be built based on your requirements feel free to contact us using the form below.