# Security and Reliability of SyncPenguin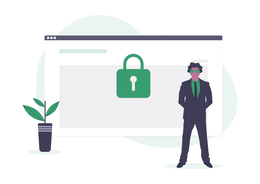 The security of all of the data that our customers share with us is the top priority here at SyncPenguin. We have collected some of the most popular questions we get regarding the way we handle your data, what is actually stored and how it's protected.
# Do you store the data that is synced?
The data of entities that are synced (e. g. contacts, meetings, products, etc.) is not stored in any way for the purpose of synchronization. The only information that is stored is the IDs of entries synced, which are used to bind entries with each other and ensure they are never duplicated.
# Do you store data in logs? How long do they live?
We do store the data that is synced in short-lived logs that you can access from the Dashboard. All of them are automatically removed after 7 days, and you can opt-out from storing them in the first place as they are not required for the sync process itself.
# What sensitive information do you store?
We store all credentials that you specify that are needed to get access to your apps on your behalf. Those include usernames, passwords, API keys, access tokens, etc. depending on the data source in use.
# How is sensitive information protected?
All sensitive information mentioned above is securely stored in our databases using a modern encryption methods.
# Where are the servers located?
Our servers are physically located in Frankfurt am Main, Germany, and are hosted by a popular, well-established and scalable cloud provider.
# What happens when the system or the synced app is down?
SyncPenguin is designed to be reliable and consistent in case of an issue with any services that participate in the synchronization. No matter what happens, the sync can be resumed without losing any information or creating duplicates, and continue it's work in a normal way.