How to Sync Two Office 365 or Exchange Calendars?
Why sync two calendars?
Do you have two separate Office 365 or Exchange accounts? Or do you want to share your calendar with someone else from or beyond your organization? Whatever is your case, you can use SyncPenguin to create and start a cloud sync between two Office 365 calendars in less than 5 minutes. This article explains in steps how to do it.
The sync allows variety of connection combinations and scenarios, including between different Exchange domains or Office 365 tenants. You can sync records between pairs of accounts, from all accounts to a single shared one, or arrange any other custom sync behavior.
Note that apart from Office 365 the service can sync with multiple Exchange EWS-based services, including:
Microsoft Office 365
Exchange On-Premise Server
Exchange Online
Outlook on the Web
Outlook Live and @outlook.com account
Microsoft ToDo
Amazon WorkMail
1. Sign up
The first step is to sign up and log in to the SyncPenguin Dashboard. That's the place where you create, monitor and manage your synchronizations.
2. Create Office 365 sync
The next step is to create the sync. To do this, go to the Synchronization section of the dashboard and click the plus icon. You'll see a wizard page, where you need to follow three steps of sync creation:
Select the first data source (Exchange Calendar Meetings in our case)
Select the other data source (also Exchange Calendar Meetings)
Specify the name and sync direction (two-way or one-way)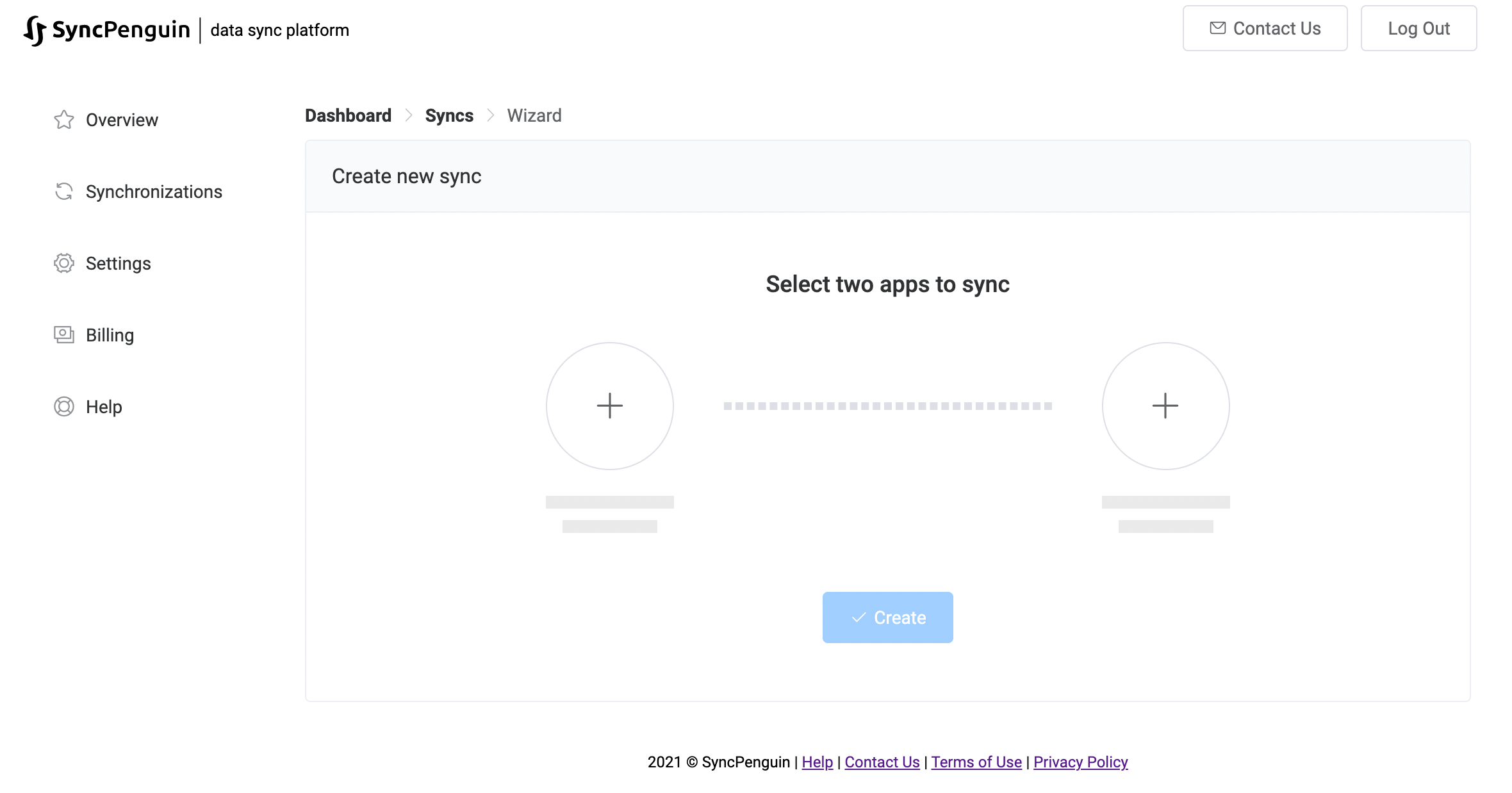 3. Sign in to both Office 365 accounts
Great! You are almost there. The next step is to open the sync you just created and create an account in the Accounts section. If you then open this account, you can see there are two sections: data source A and data source B. Those represent the two Office 365 profiles that will be synced. For each of them, you have to click the 'Sign In' button and sign in to Office 365 account through OAuth.
In case you want to sync to Exchange on-premise, you cannot sign in like that. Instead, you can enter Endpoint URL, Username (email) and Password fields directly manually. You can always contact us if you're not sure what those values should be!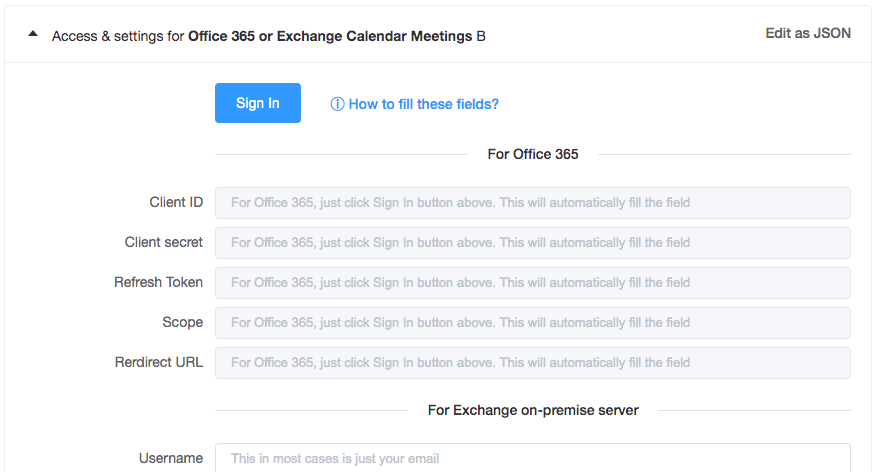 4. Test and start the sync
That's it! Well, almost. The last thing, of course, is to test your connection and start the sync itself.
In order to do that, go back to the sync page and click the 'Run' button near your account. This schedules a sync job that you'll see in the section below.

The first sync is just used to test the connection - after a couple of moments, you should see a green 'Finished' in the status column.

Now you can test the sync itself. Go ahead and create a test meeting in one of the Office 365 calendars, and click 'Run' once again. You should see the meeting synced in the other calendar you specified. Great!
The last step is to configure and start your sync. You can configure three basic things:
How often the sync is triggered (update interval)
The direction of the sync (two-way or one-way)
Whether delete events should be synced as well
Make sure you click the Save button once you're done.
Then just click the Start button and your scheduled sync has started! Well done!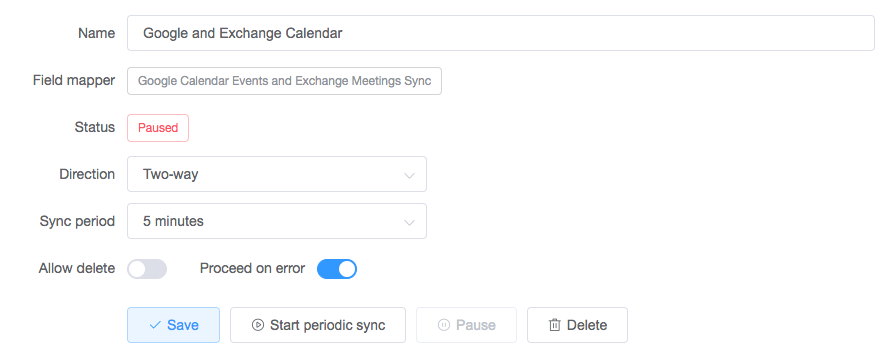 In case anything went wrong and you're not sure what, feel free to contact us.
Conclusion
So there you have it. That how simple it is. If you have any questions, visit our website or feel free to contact us directly.