# Sync Shopify Customers with other business apps
# Shopify
Shopify is a SaaS that offers you to create a website and use their shopping cart solution to sell, ship, and manage your products. Using their service, you can get access to easy to use admin panel where you can add products, process orders and enter store data.
For a monthly subscription of $29/mo, you can build a fully functional online store that you can use to sell digital or physical goods. Shopify also offers a limited free trial.
Official website: https://www.shopify.com/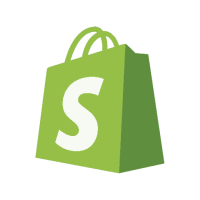 # Sync using SyncPenguin
SyncPenguin is a simple yet powerful platform for data integration and synchronization. We provide pre-built or custom syncs of Shopify Customers with a number of other business apps.
# What can Shopify Customers be synced with?
Click on a specific app to learn details of how to set up a corresponding sync.
# Contact us
Feel free to contact us in case of any questions: