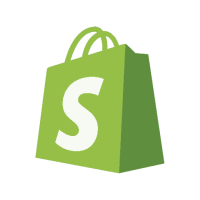 Two-way sync of Shopify Inventory Quantities
Learn how to sync your Shopify Inventory Quantities with other apps
14-day free trial • no credit card • quick setup
Inventory sync
SyncPengiun provides a complete two-way inventory quantity sync to ensure your eCommerce sales and inventory changes are properly reflected in all services
Quantity only
Please note that this connector only syncs inventory quantities of products with matching SKUs. No other product data is synced
Affordable & scalable
With SyncPenguin you only pay for actual changes to your inventory quantities, regardless of how many products you initially have, or will have in the future
What can Shopify Inventory Quantities be synced with?
About Shopify
Shopify is a SaaS that offers you to create a website and use their shopping cart solution to sell, ship, and manage your products. Using their service, you can get access to easy to use admin panel where you can add products, process orders and enter store data.
For a monthly subscription of $29/mo, you can build a fully functional online store that you can use to sell digital or physical goods. Shopify also offers a limited free trial.
Official website: https://www.shopify.com/