# Custom Salesflare Contacts sync and migration
# Salesflare
Salesflare is the intelligent CRM for small B2B businesses and startups, who want to sell more with less work.
Salesflare automatically fills out your address book and keeps track of all interactions with the people you are in contact with. It takes data from email, social media, company databases, phone, calendar and hands it to you in automated customer timelines that tell you everything you need to know. You just have to write the emails, make the calls, and have the coffee.
Website: https://salesflare.com/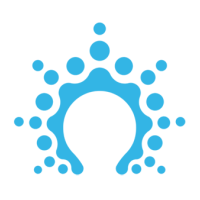 # Get a custom Salesflare Contacts sync or migration built by our developer
Do you need a custom-built integration of Salesflare Contacts that fits your specific requirements that are not supported by generic sync solutions available online? Instead of hiring an expensive developer to develop it for you, request custom sync with any other business software to be built by us and run it on our platform.
SyncPenguin is a simple and powerful platform for data integration and synchronization. We provide custom sync by developing a small application that runs inside our proprietary platform. This allows us to build sync easily and quickly while maintaining flexibility. Any aspect of synchronization can be customized to meet your business requirements, including field mappings and data dependencies.
Contact us now if you're interested!
# Contact us
In case you have any questions, or if you'd like to request a custom sync or migration to be built based on your requirements feel free to contact us using the form below.