# Custom Exchange Office 365 Contacts sync and migration
# Microsoft Office 365 Exchange
Office 365 is a line of subscription services offered by Microsoft as part of the Microsoft Office product line. The brand encompasses plans that allow use of the Microsoft Office software suite over the life of the subscription, as well as cloud-based software as a service products for business environments, such as hosted Exchange Server, Skype for Business Server, and SharePoint, among others.
Website: https://www.office.com/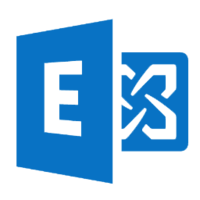 # Get a custom Exchange Office 365 Contacts sync or migration built by our developer
Do you need a custom-built integration of Exchange Office 365 Contacts that fits your specific requirements that are not supported by generic sync solutions available online? Instead of hiring an expensive developer to develop it for you, request custom sync with any other business software to be built by us and run it on our platform.
SyncPenguin is a simple and powerful platform for data integration and synchronization. We provide custom sync by developing a small application that runs inside our proprietary platform. This allows us to build sync easily and quickly while maintaining flexibility. Any aspect of synchronization can be customized to meet your business requirements, including field mappings and data dependencies.
Contact us now if you're interested!
# Contact us
In case you have any questions, or if you'd like to request a custom sync or migration to be built based on your requirements feel free to contact us using the form below.