# Sync Todoist Tasks with other business apps
# Todoist
Todoist is a simple yet powerful to-do list app that can help anyone get organized and achieve peace-of-mind, no matter where they are or what device they use. From planning large scale projects to simply remembering to pay the rent, Todoist helps get things out of your head and into your to-do list.
Official website: https://todoist.com/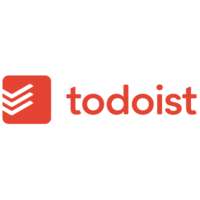 # Sync using SyncPenguin
SyncPenguin is a simple yet powerful platform for data integration and synchronization. We provide pre-built or custom syncs of Todoist Tasks with a number of other business apps.
# What can Todoist Tasks be synced with?
Click on a specific app to learn details of how to set up a corresponding sync.
# Contact us
Feel free to contact us in case of any questions: