# Sync Tiny ERP Contacts with other business apps
# Tiny ERP
Tiny ERP takes care of your company routine so that it is organized, fluid and pleasant. The processes that make your e-commerce bill, from the centralized receipt of orders and issuance of invoices, to post-sale, the catalog of products published in multiple sales channels, financial control and purchase management are in good hands. Tiny accompanies the growth of companies, and offers new tools to optimize day-to-day through extensions
Official website: https://www.tiny.com.br/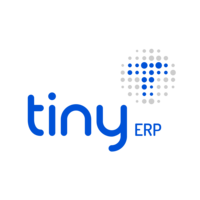 # Sync using SyncPenguin
SyncPenguin is a simple yet powerful platform for data integration and synchronization. We provide pre-built or custom syncs of Tiny ERP Contacts with a number of other business apps.
# What can Tiny ERP Contacts be synced with?
Click on a specific app to learn details of how to set up a corresponding sync.
# Contact us
Feel free to contact us in case of any questions: