Sync Shopware Customers with other business apps
Shopware
Shopware is a feature-rich, developer-friendly, PHP-based ecommerce application established more than 18 years ago in Germany.
With more than 80,000 deployed instances and a rich partner network it's a highly popular, well-established ecommerce solution in the DACH region and surrounding territories, and it's also used by many UK-based merchants. Over 100,000 customers worldwide use Shopware.
Official website: https://www.shopware.com/en/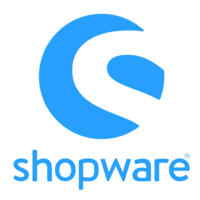 Sync using SyncPenguin
SyncPenguin is a simple yet powerful platform for data integration and synchronization. We provide pre-built or custom syncs of Shopware Customers with a number of other business apps.
What can Shopware Customers be synced with?
Click on a specific app to learn details of how to set up a corresponding sync.
Contact us
Feel free to contact us in case of any questions: