# Sync Zoho CRM Contacts with Other Services
# About Zoho CRM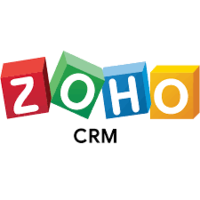 Zoho CRM is a flexible cloud-based CRM for your business that helps you attract, retain and delight customers. Zoho CRM empowers more than 150,000 businesses of all sizes and types build great customer relationships and retain existing customers.
You can create and start the synchronization in the dashboard here.
Feel free to contact us if you have any questions or want to request your custom sync.
# Sync contacts
Some of the tools you can sync Zoho CRM contacts with:
# Sync with any other business app
Contact us if you wish to get a free custom built synchronization with any other app.