Sync EspoCRM Contacts, Meetings and Products with Other Apps
EspoCRM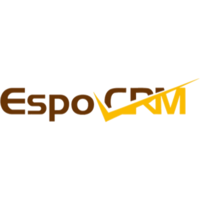 EspoCRM is an open source web application that allows you to see, enter and evaluate all your company relationships regardless of the type. People, companies, projects or opportunities — all in an easy and intuitive interface. EspoCRM operates in 163 countries and has more than 50,000 customers.
SyncPenguin provides EspoCRM customers with two-way synchronization of contacts, meetings and products with any other CRM, ERP, eCommerce, marketing automation tool. Use one of our pre-built synchronizations, build one by yourself or request a custom one for free!
Check out a blog post about SyncPenguin on EspoCRM blog.
You can create and start the synchronization in the dashboard here.
Feel free to contact us if you have any questions or want us to build your custom sync.
Sync EspoCRM contacts
Among others, you can sync EspoCRM contacts with:
Sync EspoCRM meetings
Some of the tools you can sync meetings with:
Sync EspoCRM products
And finally, sync your products with:
Sync with any other business app
Contact us if you wish to get a free custom built synchronization.