How to sync room calendars between Microsoft 365 tenants?
Imagine a scenario where your company shares an office meeting room with another organization, and both of you utilize Microsoft Office 365 as your preferred office suite. However, you encounter a challenge: meetings cannot be directly shared between the two tenants. In such a situation, how can you effectively manage the room's calendar?
Fortunately, SyncPenguin offers a seamless solution, allowing for the effortless two-way synchronization of room calendar meetings between two organizations. In this blog post, we will guide you through the process of setting up and initiating this synchronization.
Setting up the sync
SyncPenguin is a cloud-based SaaS platform, and all of synchronizations are managed from the dashboard: https://dashboard.syncpenguin.com. You need to create an account and sign in before setting up the sync.
Once you are signed in, head to the Synchronizations section (left menu) and click + New sync. Then select Office 365 meetings as both synced apps, select syncing direction, and click Create sync.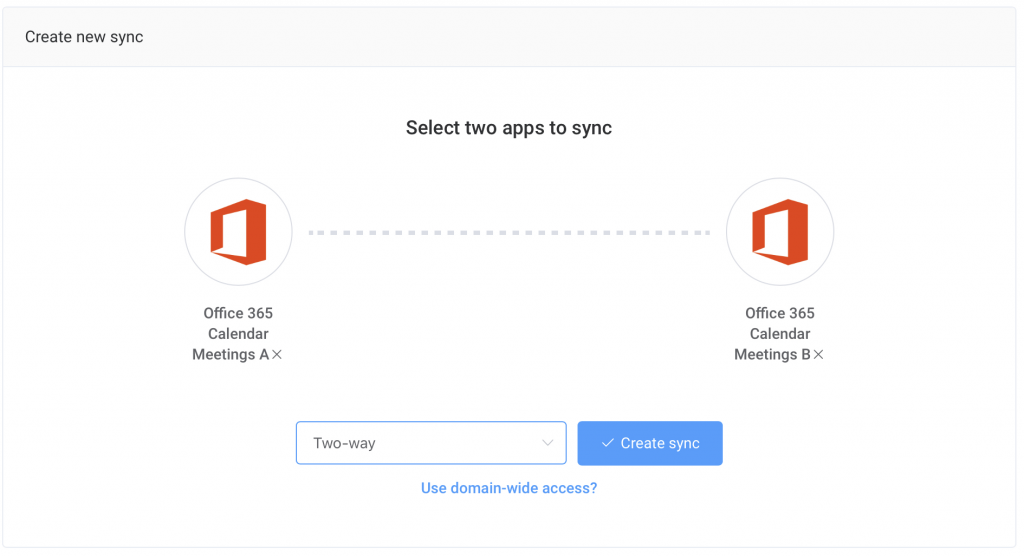 You'll then see the main sync page. In the Sync profile section, you need to connect two accounts of the two synced tenants that have access to the room calendar.

You also need to enter the room calendar email to make sure sync knows which room to sync. Note that you can specify only one room email.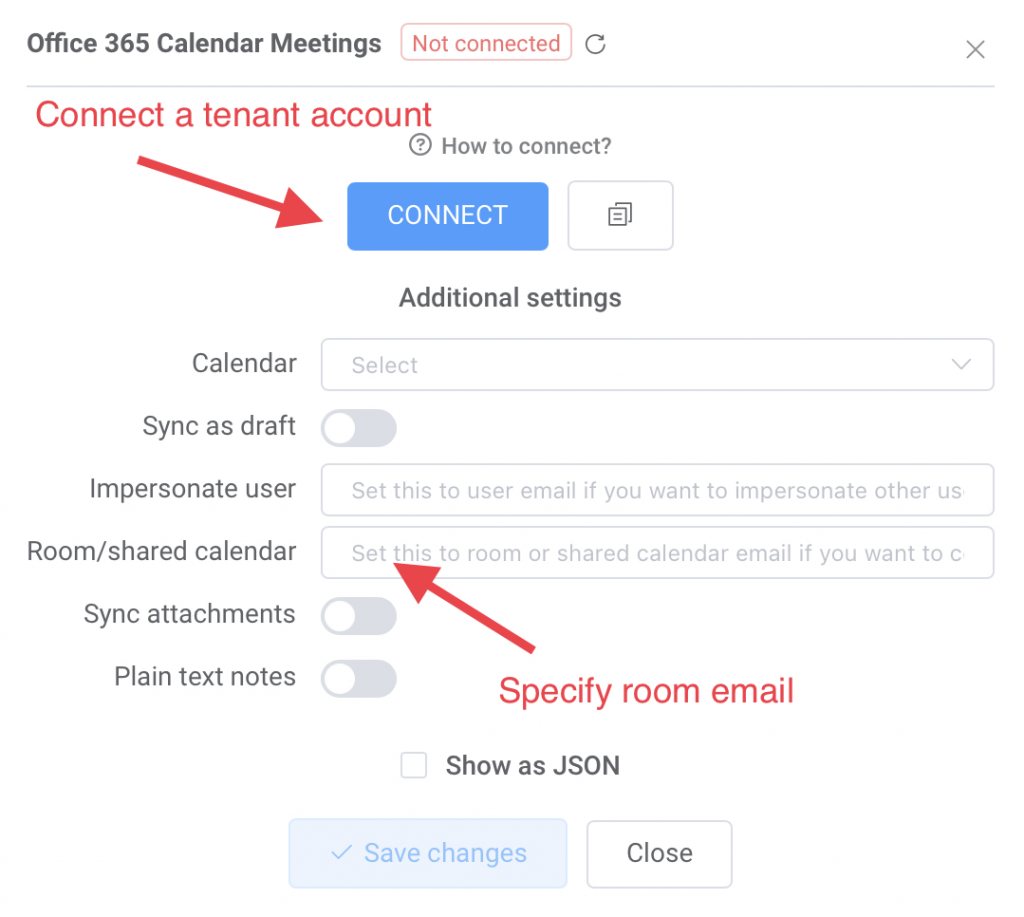 Field mapping
By default, all meeting details are synced between two calendars, including meeting attendees and descriptions. If you don't want to sync meeting details with the other tenant, select the Only busy status field mapping in the Field mapping & rules section:

This will ensure time slots are synced between the calendars, while all meeting details are kept private to each Office 365 tenant.
Starting sync
Once both room calendars are connected, you can start the sync. To do that, click the Start syncing button. You will then see a window asking whether we need to merge existing calendar meetings between two rooms. We recommend merging meetings two-way.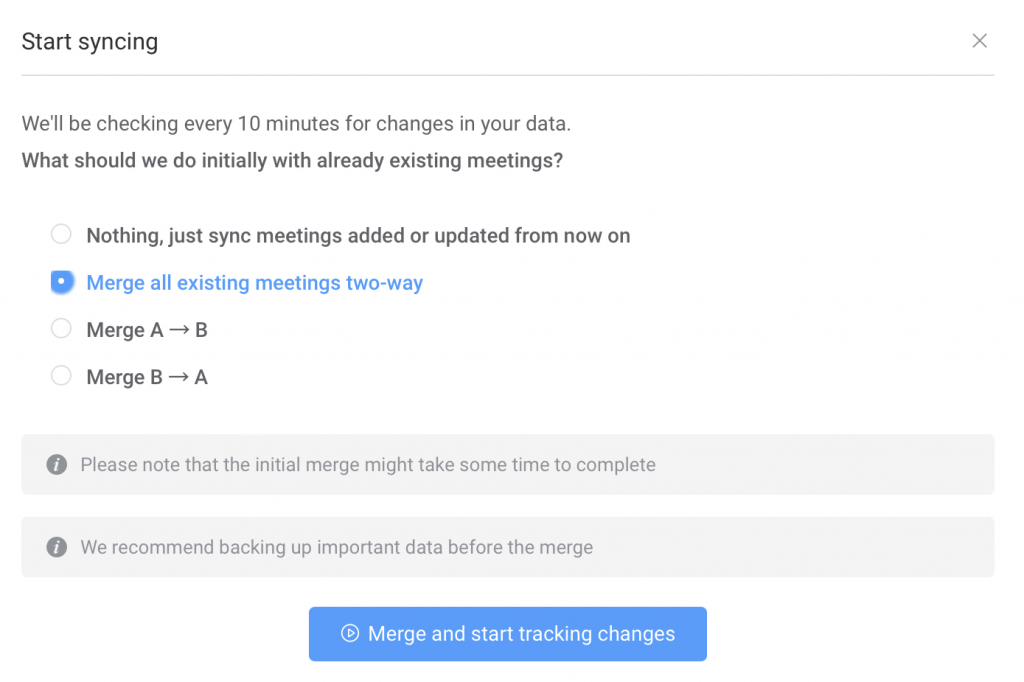 Once the merge is done SyncPenguin will be automatically watching for changes to your calendars and syncing them accordingly.
That's it! If you have more rooms to sync, you can add another sync profile and connect both tenants and rooms in a similar way.