# Sync Bitrix24 Calendar Events with other business apps
# Bitrix24
Bitrix24 is a set of tools for the organization and management of business processes. It includes: the social network of the company, CRM, control of tasks and projects, time tracking, chat and video, online documents, Bitrix24.Disk, calendars, mail server companies, telephony, HR management, mobile application on iOS and Android, desktop applications for MAC and Windows.
Official website: https://www.bitrix24.com/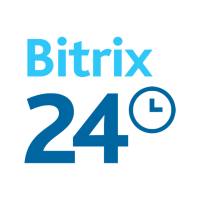 # Sync using SyncPenguin
SyncPenguin is a simple yet powerful platform for data integration and synchronization. We provide pre-built or custom syncs of Bitrix24 Calendar Events with a number of other business apps.
# What can Bitrix24 Calendar Events be synced with?
Click on a specific app to learn details of how to set up a corresponding sync.
# Contact us
Feel free to contact us in case of any questions: